Black Sun Orgone Accumulator Med. size Pet Bowl
$48.00
The bowl is composed of blend of Magnetite (including Gold,Silver, Platinum,Palladium,etc.)I mined this material myself from Arizona, crushed Quartz Crystals & Ormus, blend of copper, iron, & brass turnings, fine copper wire, assortment of crushed various crystals. All materials are blended into polyester resin and cured in Natural Sunlight and to frequency 528 Hz.  These materials aren't cheap hence the expensive price tag. 
Dr.Wilhelm Reich, founder of Orgone energy is the Science behind these products
When you put the Black Sun Orgone Accumulator in your home, you will protect yourself and your family from harmful radiation by turning the negative energy fields into positive energy fields.
And your plants and animals will love it too.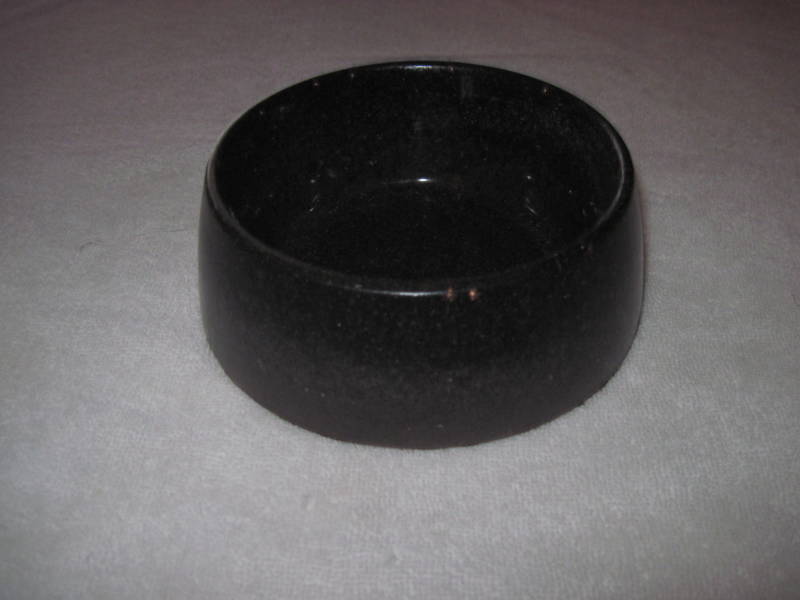 Description
Black Sun Orgone Accumulator Medium Pet Bowl for food or water  We have a Cat & Black Lab Dog with the larger size bowl for water and a stainless steel one and the only time they drink from the SS bowl is when BSOA bowl is empty